Memorial Day is here, and your friendly Sparks auto care staff at Wayne's Automotive Center want to make sure your upcoming holiday trips are safe and fun during the next summer months. Nothing can be worse than a flash summer storm sending torrents of rain down on your car. Without proper wiper blades, you might find yourself pulled over to the side of the road instead of speeding to your destination. Worse yet, without adequate visibility during a rainstorm, there is the possibility of being involved in a major vehicle accident. According to a 2016 article on "Rainfall impacts on traffic safety," "The average number of fatal crashes per year in the United States over this 30-year period was 37,319 nonrain-related and 3,142 rain-related. " Sometimes we are so excited to reach our destination we don't think about our wiper blades until it's too late. Today, Wayne's Automotive Center will provide some tips to Reno and Sparks drivers to help them see even in the severest situations.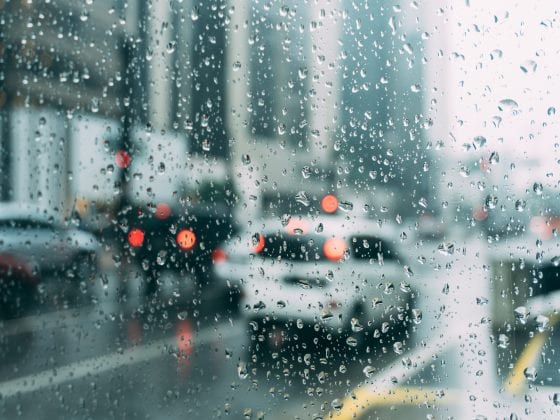 Common Wiper Blade Issues
Windshield Smearing can be a typical issue when you first turn on your blades during a storm. Wipers should clear the rain and road spray from your windshield easily without any noticeable streaks. If you do experience wiper smear, then it is probably happening in one or both directions.
Smearing in Both Directions
Wiper smears in both directions are typically the result of broken wiper blades but can also be a result of too much dirt or grime on your vehicle. Sometimes, the use of low-quality windshield wiper fluid can be the culprit as well. Make sure that you check your manufacturer's manual to understand the recommended wiper solution formulas. If you are sure that your blades are functional but you're still getting some streaks, then we offer some additional solutions to help correct the problem.
Step 1:
Using a clean rag or towel, wipe each blade down with hot soapy water and then dry.
Step 2:
Using rubbing alcohol, clean the rubber edge of each blade.
Smearing in One Direction – This issue manifests typically in cold weather driving conditions. In cold weather, this is usually due to the ice and snow accumulating on the wiper blade which can be hard to prevent. In the summertime, it usually means that your wiper blades are old and hard or the wrong size. The staff are Wayne's Automotive Center in Reno and Sparks can help you determine correct sizes of wiper blades for your vehicle.
Fix Your Dirty Windshield
Many times the cause of visibility problems while driving are not the fault of your wiper blades. A dirty or grimy windshield can also contribute to the problem. If you notice water beads that won't go away even after your wiper passes over the area, it could be a sign that your windshield needs a thorough cleaning. Try cleaning your windshield with a strong glass cleaner first. If that doesn't do the trick, a wax remover can also be used to try and eliminate built-up dirt and grime. Removal of buildup can also reduce blade jumping and chattering. Be careful when using wax removers as you don't want to get any on your vehicle paint accidentally. Once you have thoroughly cleaned your windshield, then you can treat it with a water repelling product.
Final Thoughts
If you are still having problems and your blades not working correctly, the professionals at Wayne's Automotive Center can help diagnose the problem. Your car could have a more serious problem like a bent wiper arm or malfunctioning wiper motor. No matter what the situation, Wayne's can get you back on the road in no time!
Happy Memorial Day!