Soon it Will Be Time to Winterize Your Vehicle in Reno 
Well if you went a full summer without getting any auto maintenance, the time may be now. Learn why it's important for preventative auto maintenance during the fall/winter season.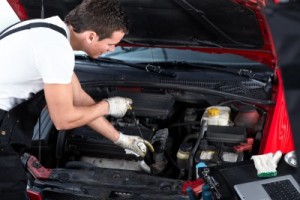 According to an article at prnewswire.com, "Fall/Winter Car Maintenance"
"Winter Car Care Checklist
Battery and Charging System – Have the battery and charging system tested by a trained technician. A fully charged battery in good condition is required to start an engine in cold weather. AAA members can request a visit from an AAA Mobile Battery Service technician who will test their battery and replace it on-site, if necessary. AAA Approved Auto Repair facilities can also test and replace weak batteries.
Battery Cables and Terminals – Check the condition of the battery cables and terminals. Make sure all connections are secure and remove any corrosion from the terminals and posts.  
Drive Belts – Inspect belts for cracks or fraying. Don't just look at the smooth top surface of the belt, but turn it over and check the grooved underside where most belt wear occurs.
Engine Hoses –Visually inspect the cooling system hoses for leaks, cracks or loose clamps. Also, squeeze the hoses to check for any that may be brittle or excessively spongy feeling and in need of replacement.
Tire Type and Tread – In areas with heavy winter weather, changing to snow tires on all four wheels will provide the best winter traction. All-season tires will work well in light to moderate snow conditions, providing they have adequate tread depth. If any tire has less than 3/32-inches of tread, it should be replaced. Uneven wear on the tires can indicate alignment, suspension or wheel balance problems that should be addressed to prevent further damage to the tires.
Tire Pressure – Check tire pressure more frequently during winter months. As the temperature drops, so will the pressures in the tires — typically 1 PSI for every 10 degrees Fahrenheit. The proper tire pressure levels can be found on a sticker located on the driver's side door jamb. And, don't forget to check the spare.
Air Filter – Check the engine's air filter by holding it up to a 60-watt light bulb. If light can be seen through much of the filter, it is still clean enough to work effectively. However, if the light is blocked by most of the filter, replace it." To read the entire article click here.
Wayne's Automotive Center in Reno strives for excellence in automotive repair and preventative auto maintenance. For more information contact Wayne's Automotive Center at 775-525-9366 or visit waynesautocenter.com.