How do you save money on regular auto maintenance? The trick is knowing a few auto tips that can save you money over the life of your vehicle.
According to an article at time.com, "Auto Maintenance Tips"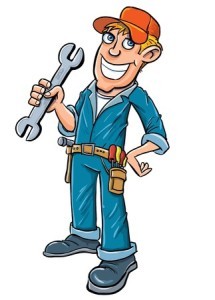 "Save on Repairs/Maintenance
The days when you could wrench around on your car in the driveway are mostly gone, but experts say there are still several steps an ordinary driver can take to cut the cost of upkeep.
Know what your car needs and when. Checking the owner's manual will save you from being up charged when you take it in for maintenance. "Often dealerships will give you a list of things they recommend you also have done," says Reed. "These are additional things they will profit from that your car may not actually need at that time. A common one is offering to drain and replace transmission fluid and also flush the transmission — but most modern car can go to 100,000 miles before they need this."
Savings: Resisting the pitch could save you up to $120 on an unnecessary service like a transmission flushing.
Cut out the hard braking. Remember how aggressive driving hurt your gas mileage? Easing into a stop, rather than slamming on the pedal, also offers a maintenance payoff. "You'll extend the life of your brakes and get the appropriate 20,000-30,000 miles rather than 10,000," says Gutierrez. "If you drive a higher-end car, the wear will be even quicker."
Savings: "If you're able to save changing brake pads three or four times, it could equal between $600 and $1,000 in savings over the life of the car," Gutierrez says." To read the entire article click here.
Wayne's Auto Center offer auto repairs at competitive prices, with the quality workmanship you would expect from an established Reno auto repair shop. For more information contact Wayne's Automotive Center at 775-356-6996 or visit waynesautocenter.com.