Simple Road Trip Precaution Tips
With summertime on the horizon, is a road trip on the calendar? Before you hit the road this summer, do you know which auto maintenance service should be done in order to have a worry free trip?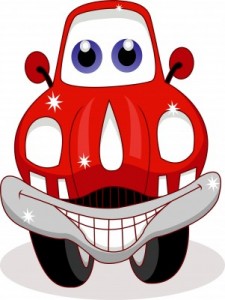 According to an article at caranddriver.com, "Summer Time Auto Service"
"Summer can be tough on cars, especially during high temperatures when heat can destroy batteries and stress the cooling system and tires. As a precaution, these vehicle components should be checked periodically during summer to help avoid breakdowns and car problems, according to the Car Care Council.
Excessive heat and overcharging shorten the life of a battery. Heat causes battery fluid to evaporate, which then damages the internal structure of the battery. A malfunctioning component in the charging system, usually the voltage regulator, allows too high a charging rate, which will eventually destroy a battery.
To get the most life out of a battery, the council recommends having the electrical system checked to make sure it is charging at the correct rate. If your car's battery is the type that needs to be topped off, check it often, especially in hot weather and add distilled water if necessary. Keep the top of the battery clean. Dirt can become a conductor, which drains battery power. If corrosion accumulates on battery terminals, it becomes an insulator and inhibits the current flow." To read the entire article click here.
Before you hit the road make sure you have your vehicle serviced. To schedule your auto maintenance service contact Wayne's Automotive Center at 775-525-9366 or visit waynesautocenter.com.