Do you feel yourself getting frustrated behind the wheel? Ever feel like you're an aggressive driver? Let's take a look at signs of an aggressive driver.
According to an article at womenautoknow.com, "Signs that You May be an Aggressive Driver"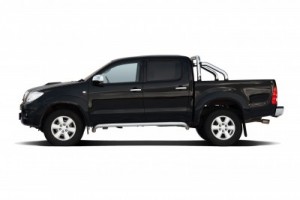 "If you value your safety, watch out for these five signs you're an aggressive driver.
1. You hog the left lane.
The left lane is for passing only. If you hog it, a lot of people will get angry with you (can you blame them?).
This is one of the most widely accepted traffic rules out there. Only use the left lane to pass slow vehicles. After you complete the pass, move back over. Fail to follow this rule and expect lots of middle fingers!
2. You have a short fuse.
What's the point of losing your temper? It doesn't solve anything. You'll just end up more stressed out than you were in the first place. Pay attention to what kinds of situations make you upset. The next time you encounter something like that, pull over and take a few deep breaths.
3. You hurry everywhere.
If you're constantly in a rush, then you need to manage your time better. This isn't about productivity. I'm concerned with your safety. Drivers make bad decisions when they hurry. Have you ever got pulled over for speeding to work? If so, you know exactly what I'm talking about. Leave with ten minutes to spare." To read the entire article click here.
For friendly and quality auto repair service in Reno, contact Wayne's Automotive Center at 775-356-6996 or visit waynesautocenter.com.