September Auto Care Tips in Reno
Summer is over! Have you taken your vehicle in for auto maintenance before the cooler weather kicks in? Here are tips on what to consider for auto maintenance during the month of September.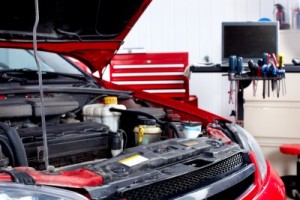 According to an article at motortrend.com, "September Auto Care Maintenance"
"Kretsch says following these five maintenance tips will help motorists avoid budget-busting repair bills as well as keep the vehicle safe for motorists and passengers:
Tire pressure. Why? Over-inflated tires ride roughly and suffer premature wear at the center of their tread. Under-inflated tires decrease fuel economy, cause imprecise handling, suffer premature wear at the edges of their tread and can overheat and fail at highway speeds. Tires typically lose about one pound of pressure per month through normal seepage and as seasons change, tires lose or gain another pound of inflation pressure with every 10-degree change in outside temperature.
When? Check the tire pressures (including the spare) at least once a month when the tires are cold. Always follow the inflation pressure recommendations in your owner's manual, or those on the tire information label that is located in the glove box, on a door jamb, on the fuel filler door or the underside of the trunk lid. Don't use the inflation pressure molded into the tire sidewall; this is the pressure needed to achieve the tire's rated load capacity and it may or may not be the correct pressure for your particular car.
Engine Air Filter. Why? Your vehicle's air filter prevents dust and dirt from entering the engine. A dirty or clogged air filter restricts the airflow and will reduce engine performance and fuel economy while increasing exhaust emission levels.
When? Check the air filter every six months, or 7,500 miles. Typically, your repair shop will inspect the filter at each oil change. You can check it by holding it up to a 60-watt bulb. If you can see light through much of the filter, it's still clean enough to work effectively. However, if the light is blocked by most of the filter, replace it.
Battery/Cables/Clamps/Terminals. Why? The power from the battery flows to the rest of your vehicle's electrical systems through its cables, clamps and terminals. If these components and connections become corroded or loose, or if the battery is failing, your car won't have the power needed to start the engine and operate other systems.
When? The battery cables, clamps and connections should be inspected at every oil change. If there are signs of corrosion, or you notice other indications of electrical problems such as slow engine cranking or dimming headlights at idle, have your repair shop test the charging and starting system and clean and tighten the battery connections as necessary." To read the entire article click here.
Wayne's Automotive Center is known for quality and dependable Reno auto repair. For more information contact Wayne's Automotive Center at 775-525-9366 or visit WaynesAutoCenter.com.