Seasonal Auto Maintenance: Is Your Vehicle Ready for the Colder Weather?
The last thing anyone wants is a vehicle that breaks down and of course it never happens when you have the time for auto repairs. Here are tips to prepare your vehicle for the colder weather season that lies ahead.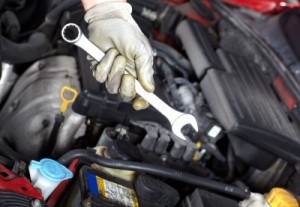 According to an article carcare.org, "How to Winterize Your Vehicle"
"The Car Care Council recommends the following steps for winterizing your vehicle:
If you're due for a tune-up, have it done before winter sets in. Winter magnifies existing problems such as pings, hard starts, sluggish performance or rough idling.
Have the battery and charging system checked for optimum performance. Cold weather is hard on batteries.
Clean, flush and put new antifreeze in the cooling system. As a general rule of thumb, this should be done every two years. 
Make sure heaters, defrosters and wipers work properly. Consider winter wiper blades and use cold weather washer fluid. As a general rule, wiper blades should be replaced every six months.
Check the tire tread depth and tire pressure. If snow and ice are a problem in your area, consider special tires designed to grip slick roads. During winter, tire pressure should be checked weekly." To read the entire article click here.
Wayne's Automotive Center strives for excellence in automotive repair and preventative auto maintenance for every customer that comes through our doors. For more information contact Wayne's Automotive Center at 775-525-9366 or visit waynesautocenter.com.