Seasonal Auto Maintenance in Reno Nevada
Do you plan on traveling this holiday season? Have you taken the necessary precautions like having your vehicle taken to the auto repair shop in Reno Nevada for maintenance? Here are a few auto tips on what you should have checkout before you hit the road.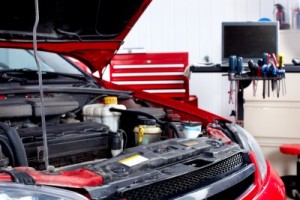 According to an article ase.com, "Auto Repairs Before You Hit the Road"
"As the holidays approach, motorists should make certain their vehicle is up to the rigors of winter travel. Autumn has traditionally been a busy time for car care activities. Whether you do your own maintenance or depend on the pros, fall service lets you undo the wear and tear of summer's tough conditions while getting ready for colder weather ahead.
The following tips from the experts at the nonprofit National Institute for Automotive Service Excellence (ASE) should give you a road map to fall car care. According to officials at ASE, "Cold weather will only make existing problems worse. A breakdown, while never pleasant, can be deadly in the winter."
First things first
Read your owner's manual and follow the manufacturers recommended service schedules.
Engine Performance
Get engine drivability problems (hard starts, rough idling, stalling, diminished power, etc.) corrected at a good repair shop. Cold weather makes existing problems worse. Replace dirty filters air, fuel, PCV, etc.
Fuel
Put a bottle of fuel deicer in your tank once a month to help keep moisture from freezing in the fuel line. Note, too, that a gas tank that's kept filled helps prevent moisture from forming.
Oil
Change your oil and oil filter as specified in your manual more often (every 3,000 miles or so) if you're driving is mostly stop-and-go or consists of frequent short trips.
Cooling System
The cooling system should be flushed and refilled as recommended. The level, condition, and concentration of the coolant should be checked periodically. (A 50/50 mix of antifreeze and water is usually recommended.) DIYers, never remove the radiator cap until the engine has thoroughly cooled! The tightness and condition of drive belts, clamps, and hoses should be checked by a pro.
Heater/Defroster
The heater and defroster must be in good working condition for passenger comfort and driver visibility.
Windshield Wipers: Replace old blades."
To read the entire article click here:
Want an auto repair shop in Reno Nevada that you can trust; Wayne's Automotive Center is the place to go visit WaynesAutoCenter.com for more information on our auto services.