Routine Auto Repair in Reno
Are having problems with your vehicle lately? Did you consider that maybe your vehicle is due for tune-up?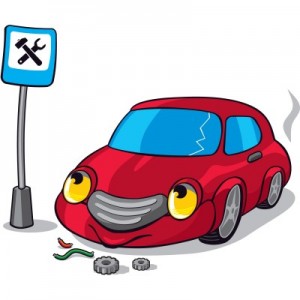 According to an article at articlesbase.com, "The Importance of Auto Repairs"
"Does your car break down frequently, even though it is not a very old purchase? This problem is quite common, so you do not need to worry about it a great deal. Auto repair services are now widely available, and skilled mechanics are well equipped to repair any part of your car with ease in a few working days. In fact, you can even make a periodic car maintenance contract with a firm specializing in vehicle maintenance, and the mechanic will knock on your door at the exact time and date as specified.
The most complete form of car maintenance involves a "tune up". This is a thorough check up of the car to discover all of its obvious problems. On a primary level, this means that all the motor fluids will be replaced; alignment, balance, brakes and tires will also be checked and rotated. Bad auto tires can cause several problems. The most dangerous of these is the possibility of a blow-out while you are travelling. If any of the tires burst while you are driving through a hilly region or on the expressway, or in heavy traffic, you might even have an accident. Therefore it is very important to maintain and repair car tires for the best drives.
 If the tires are already bald, i.e. if the tread is flat, or shallower than the length of a small coin, then you will have to replace the tires. During routine car maintenance, you will understand how many tires you need to change. However, it is important that very careful examination is carried out. If any problem, however small, goes unnoticed, there can be a chain of other problems that will follow. One of the most common necessities for car maintenance is oil change. Yet, it is rarely taken into account by many customers. Checking and changing oil once in a while keeps your vehicle free of sludge." To read the entire article click here.  
If you want a dependable honest Reno auto repair shop contact Wayne's Automotive Center at 775-525-9366 or visit WaynesAutoCenter.com.