Don't Skip The Headlight Repair
Do your headlights need repair? Night driving in Reno and Sparks is not as safe as daylight driving as evidenced by the increased accident rate at night. Visibility is essential to safe driving. We base ninety percent of our driving judgments on what we see. And at night, we can't detect as much as we can during the day. In truth, if you have 20/20 sight during the day, your night vision is only 20/50. To paraphrase, that means that an object you can see 50 feet away during daylight, becomes apparent to you at 20 feet at night.
Reaction time is also related to visibility. Reno and Sparks motorists don't react to a situation until they see it. So at night, we're responding to situations later just because it takes longer to notice them. But we don't have to quit driving at night to stay secure. We need to practice some preventive maintenance and vehicle care that will maximize our night perception.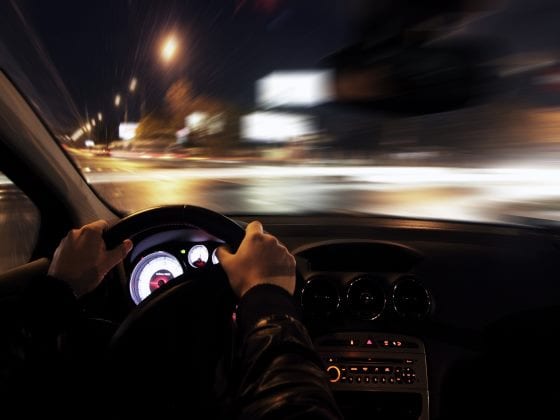 The most crucial item that helps us see while driving at night is, of course, our headlamps. Reno and Sparks drivers should ensure that their headlights are as bright as they can be. Lights dim over time, but they do it so gradually that it's difficult to notice. Because of this, experts recommend replacing headlamps once a year.
That's good auto advice for Washoe County drivers, but it doesn't apply to all headlamps. Some vehicles use HID, or high-intensity discharge, headlamps. These are bright headlamps that are designed to last for the entire life of a car. Depending on your car or truck, you may be able to upgrade to HID headlamps. Consult with your friendly service advisor at Waynes Automotive Center to learn your options.
Most vehicles use standard or halogen headlamps. If you use standard lights, you might want to replace with halogen, which offers a brighter headlight. Halogen headlamps come in an assortment of grades, so assess your options the next time you change your headlamps and upgrade if you want a better light.
Just replacing your headlamps is the first step but if your headlight lens is dirty or yellowed, it won't do you much good. Investigations have revealed that about 90% of the cars and trucks on the road have weak headlights due to dingy or yellowed headlight case covers. Every time you gas up, get into the habit of cleaning your car or truck lights. Just grab the window washer squeegee, run it over your windows, then swish it across your covers. No cost involved at all.
Plastic headlamp lenses yellow or become hazy over time. To restore lenses that have this problem, use a special polishing process. You should talk to your Reno and Sparks service center to understand if they can perform this service for you. If not, they may be able to refer you to someone who can.
Now, what advantage is a quality headlamp if you can't see through your windshield? If you are thinking of driving at night, your windshield needs to be clean from bugs and streak free. Washer fluid should always be close to full and your wipers in excellent condition.
When the seasons change, it can be an excellent reminder to change your wiper blades. When its spring and fall, or Daylight Savings Time, make a point to inspect our wiper blades. And while you're at it, fall is the perfect time to replace your headlamps. Those long winter nights add up to a lot more night driving for people in Reno and Sparks.
If you ever need headlight repair you can always count on the friendly professional at Wayne's Automotive Repair to help. Stay alert. Stay awake. And keep those headlamps burning bright.