Engines Fluids Are Different Today
Fluid requirements for modern vehicles have changed. In the past, we used standard oil on most vehicles.  Nowadays, engines and motors, differentials, and the like, have become more sophisticated, requiring more sophisticated lubricants. When using the incorrect type of fluids in newer engines, the result is engine damage.
What Weight Is Your Engine Oil?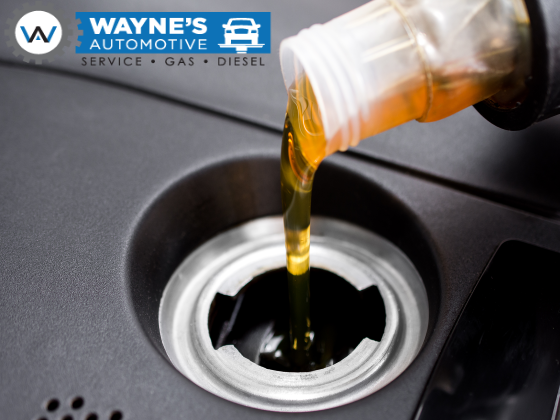 Today's engines come in many different shapes and sizes. Modern engines use various technologies to carry out their daily job. As with the varied types of engines, there are various engine oils needed to keep things humming. These new oils come in various weights or grades. Selecting the right grade of oil for your engines is very important.
The Two Jobs Of Engine Fluids
Generally, fluids in modern cars and trucks have two specific jobs. First, they lubricate engine components. Second, they help prevent corrosion of those same parts. Sometimes these fluids work in tandem with the special materials that make up newer engine parts. Special materials need special lubrication. If you use the incorrect fluids in your engine, you can cause the engine to corrode prematurely and you may also void your engine warranty. Wayne's Automotive Center in Reno and Sparks can recommend certain oils based on the manufactures specifications.
Modern Engine Fluids Last Longer
Higher mileage vehicles use special oils that last longer. The oils and fluids do this by using special additives in the solution which condition and clean. Older seals and gaskets can continue to serve their function properly when these special fluids are used. Many times you can use the special high mileage fluids as long as they match the weight and grade recommended by the manufacturer.
Wayne's Can Replace Your Vehicles Fluids
So, don't neglect your vehicle by using incorrect fluids and lubricants.  Protect your vehicle from corrosion and excessive wear and tear. At Wayne's Automotive Center, we always make sure to use the proper fluids.  We can answer any questions you might have when it comes to properly maintain your vehicle.