A Classic Auto Repair Question
Reno and Sparks drivers may ask themselves this question, "Is it worth it to pay for maintenance on my current car or buy a new one?" It's a prevailing thought among vehicle owners when thinking about auto repair costs.
Typically, the decision is between a regular car payment and the chance of repair bills. Most people choose a car payment because they don't like the unpredictability of driving an older car. However, that payment has a detrimental impact on our monthly budget and bank statement.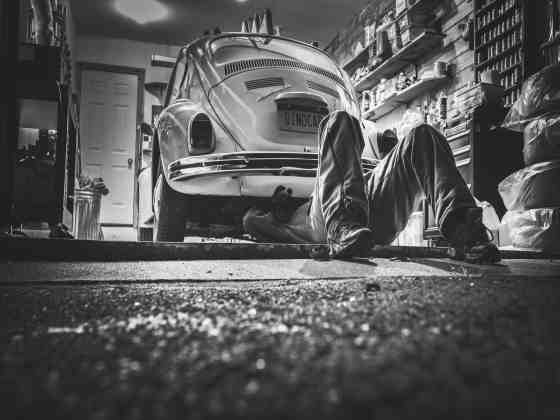 How To Determine Likely Auto Repairs
Edmunds.com is an excellent website to help you with your choice. Using a comprehensive repair history, Edmunds.com can calculate the average repair bills for specific makes and model of a vehicle. With a simple form, you can enter the data for your car and get an estimation on what it will presumably cost you to continue in that vehicle.
Edmunds.com is an excellent tool guide you in your budgeting as you consider the amount needed to maintain the stability of a particular vehicle. Of course, it can't predict what will happen, but it can give you some ideas of what to expect. Ultimately, that can help you in your determination to buy a new car or wait a few years.
What Does The Data Tell You About Your Projected Auto Maintenance?
For instance, a five-year-old Camry V-6 is projected by Edmunds.com to cost about $96 a month, on average, to repair and maintain (at the time of this writing). Recognize, maintenance costs are part of vehicle ownership, whether it's a new vehicle or an old one, so the projected cost for repairs on your five-year-old Camry average out to only about $50 a month. That's considerably less than a new car payment.
Wayne's Automotive Center Can Help You Estimate Ongoing Vehicle Repairs.
If your vehicle is older than five years, you should also talk to your friendly and knowledgeable professional at Wayne's Automotive Center about its future. They are more familiar with the average cost of repairs for vehicles in your area and of specific problems they commonly see in particular cars. More importantly, they know you, and they know your vehicle. They can give you a heads-up on what repairs you may be facing shortly.
Remember, the older your vehicle gets, the more critical preventive auto maintenance becomes. Over time, cars accumulate wear and debris, and we have to give them a little more attention. Getting to know your vehicle and its peculiarities are just good auto advice for Reno and Sparks drivers.
If you decide to keep your older vehicle, you may want to talk with your Wayne's Automotive Center service advisor about fluids specially formulated for older engines. These motor oils, transmission, and other fluids are designed to clean older engines and automotive systems and recondition their seals and gaskets.
Proper care at Wayne's Automotive Center in Sparks will keep your older vehicle on the road in NV. Moreover, that may be just the boost you need in this uncertain economy. It may even save you enough to be able to afford that new vehicle you've been dreaming about buying.