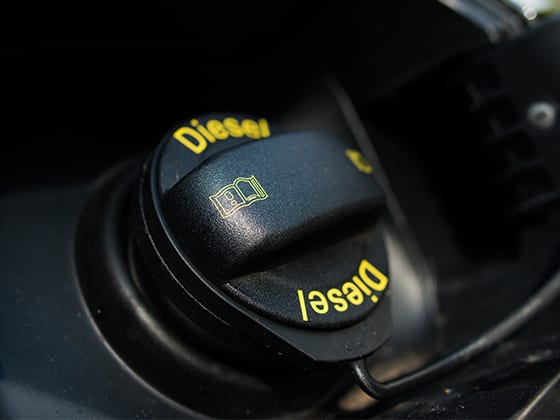 No matter what diesel motor you have in your vehicle, putting regular gasoline in the car is a terrible idea if you don't want to have to visit a
Diesel Repair
shop. The reason it is bad for your car is diesel injectors are finely configured to vaporize the molecules from the diesel fuel into a direct mist. The injectors require the fuel to have a certain level of viscosity and it acts as a lubricant for certain parts of the engine. None of these requirements will be met when you put regular gasoline in your diesel car. Its engine is simply not designed to use fuels other than diesel.
While this information is a given when you are a diesel owner, but accidents happen. What precautions do you take when you mistakenly fill your diesel car with regular gasoline? Well, the first thing you should do is remove the key from the ignition and not start the car until the fuel has been drained from the tank. It is very important if you put strictly regular gasoline or a mixture between regular and diesel that you do NOT start the car, for it will ruin the engine, which will lead you to visit a Diesel repair shop.
When you do mix fuels, you must drain and clean several components of your vehicle, such as:
– The Fuel Tank
– The Fuel Pump, fuel lines, and any other corresponding parts
– Fuel Injectors
If you have driven the vehicle, or even started it with regular fuel, you will need to take it to a diesel repair shop like Wayne's Automotive Center in Sparks to get the injectors replaced.
Say you didn't know you had put the incorrect fuel in your diesel car and you decide to take a drive around Reno. What happens? The car will start, and it will leave, but you will not get much farther than 5 miles before the engine starts to give out. You will notice a massive loss of power followed by less throttle response, noticeable bogging (as if you have a cylinder misfire), and finally, the car will break down, leaving you to call a diesel repair shop to have your engine fixed, which is not something any car owner wants to do.
So be wary of what kind of fuel you are putting into your diesel vehicle because the wrong fuel will lead to your truck's demise.