Recommendations for Auto Maintenance in Sparks Nevada 
Do you stick to the 3 month rule or 3,000 mile rule for an oil change? Learn about the importance of keeping up with recommended auto maintenance.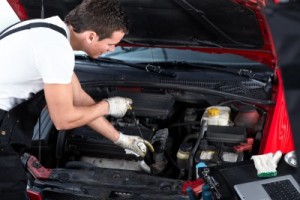 According to an article at stewartautorepair.com, "411 on Auto Maintenance"
"Let's take your basic oil change as an example – what issues are involved? The oil you put in your car is a blend of base oil and special additives. There are detergents to clean the inside of your engine and corrosion inhibitors. A good quality motor oil will not only lubricate your engine, it will help it stay clean inside and run cooler.
Now, these additives deplete with use and time. That's why most maintenance recommendations include both a time and mileage element – like 3 months or 3,000 miles, whichever comes first.
It's easy to think, "Gee, I've only driven 2,000 miles in the last 3 months. I can wait on that oil change." But you need to remember that the inside of your engine is a harsh environment. The oil is contaminated with combustion by-products that starts degrading its effectiveness even when it's just sitting there.
A lot of people in Winter Haven don't realize how harmful it is to skip an oil change. There are a lot of metal parts moving around in your engine. Small bits of metal wear off and are floating around in your oil. They can be carried to more delicate areas of the engine where they cause damage. Your oil filter is designed to trap metal particles and other dirt, but if it's clogged up because you haven't changed it, it can't trap any more.
Oil sludge is another problem. Sludge is oil that has turned to a gunky jelly – think 'Vaseline'. Obviously, sludge doesn't lubricate. It can also clog small oil passages so that all the parts don't get properly protected by the oil. That'll lead to premature wear." To read the entire article click here.
Need expert auto maintenance in Reno; contact Wayne's Automotive Center at 775-525-9366 or visit waynesautocenter.com.