Proper Auto Maintenance in Reno Nevada
With today's economy many people in Reno Nevada are keeping their vehicles longer. So, are you up to date on your vehicles maintenance? Learn about proper vehicle maintenance so your vehicle can last as long as possible.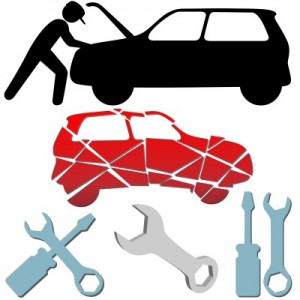 According to an article at safemotorist.com, "Regular Vehicle Maintenance"
"Proper maintenance of your vehicle's ignition system is critical. Spark plugs ignite the air-fuel mixture. If one or more of the plugs is worn or malfunctioning, the engine will misfire, and some fuel will remain unburned. Worn or damaged spark plug wires can also cause misfiring. A misfiring engine wastes fuel, produces higher levels of emissions and generally performs poorly.
The foot brake must be capable of stopping the vehicle within a distance of 25 feet at a speed of 20 miles per hour. The parking brake should be adequate to stop and hold the vehicle. While driving, you can perform a self-check on your brake system. On a straight, flat and traffic-free stretch of road, rest your hands lightly on the steering wheel and apply the brakes gradually. If the vehicle swerves to one side, one of the brake linings may be worn more than the other, or the brakes may need adjustment. If this happens, make sure to get the vehicle to a proper mechanic.
Your vehicle's brake pedal is designed so that when it is pressed, the force of the pressure is multiplied several times. The hydraulic system that operates your vehicle braking system transmits the force from your foot to its brakes through brake fluid.
It is important to pay attention to any strange sounds you may hear when you apply your brakes, such as grinding or squeaking sounds. Any such noise should alert you to have your brakes inspected. The brake pad wear limit indicators on disc brakes give a warning noise when the brake pads are worn to where replacement is required.
Your vehicle's owners manual will supply you with the correct information on maintaining the correct level and type of brake fluid.
Why should I bother to do vehicle maintenance?
Maintenance requirements vary widely from one vehicle to another. Failing to follow your particular vehicle owner's manual's maintenance regime could void your vehicle's warranty. To keep the manufacturer's warranty valid (not to mention ensuring maximum fuel economy), your vehicle must be maintained to the standards recommended in the owner's manual.
It's simple – Your vehicle will last longer and work better. The time to find out that your car has a problem is in your driveway, not out on the roadway. Additionally, a properly maintained vehicle is a safer vehicle. Through proper maintenance, your vehicle will function as advertised and will increase the potential for you to come through an emergency situation in one piece."
Looking for qualified auto repair service in Reno Nevada; please visit WaynesAutoCenter.com and schedule your vehicle maintenance today.