Pre-Inspection Auto Maintenance Road Trip Tips
Are you looking for an end summer road trip? Before the whole family packs for your summer adventure, here are auto maintenance tips before any road trip.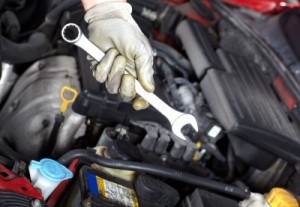 According to an article at dmv.org, "Service Your Vehicle Before Any Road Trip"
"Signs of a potential problem. If you notice any vibrations or irregular noise, or if the engine knocks when you drive over bumps, have this checked out by your mechanic. If any of the struts (shock absorbers) leaks oil, it should be replaced immediately. If the car "wanders" from side to side at highway speed, that means the steering wheel is off-center. If the car pulls to one side, the wheel alignment should be checked.
There are also some things under the hood that you should take care of before you start out on your trip:
Check the engine oil and your automatic transmission fluid. If your next oil change or transmission change is due soon, you should definitely take care of it before you leave.

Check the engine antifreeze (coolant) level in the overflow tank, which is fairly easy to do. Remember, never open the radiator cap if your car engine is hot. Any leaks you discover should be fixed immediately because a lack of coolant while you are traveling may cause engine to overheat, which can lead to serious damage.

If you feel that your battery's cranking speed is slower than before, it is probably time for you to replace it. (Typically, a battery lasts from two to five years.)

Check the brake fluid, power steering fluid, and windshield washer reservoir.

Change the air filter if you haven't done so recently.

Look for anything irregular, including leaks and loose clamps.

Check the tire pressure, including the spare, and if you feel any vibration when you are at cruising speed, have your tires balanced. (Uneven tire wear indicates an alignment problem, and improper wheel alignment may cause a car to skid when you are traveling at high speed.)

Make sure that the jack is still operable in case you need to change a tire on the road." To read the entire article

click here

.
For all your Reno auto service needs contact Wayne's Automotive Center at 775-525-9366 or visit WaynesAutoCenter.com for more information.