Possible Auto Scams You Should be Aware of
Is it difficult finding a trustworthy auto repair shop? In finding a trustworthy auto shop you must be able to recognize possible scams. Learn about possible auto repair scams you could come across.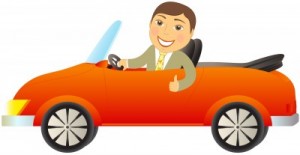 According to an article at insurancefraud.org, "What to Look Out for When Searching for an Auto Repair Shop"
 "Padding charges. Shops may offer reasonable verbal repair estimates, but present final bills that are far beyond the estimates. Or a mechanic may leave the estimated amount blank when you sign a repair authorization, then secretly fill in an inflated amount.
 Needless repairs. A shop may pad bills by "repairing" mechanical problems and damage that don't exist. True story: A motorist on vacation noticed his car was leaking oil. He stopped at a local car dealership whose mechanic said he needed a new vacuum pump for $1,820. Stunned, the driver bought a seal for just $13 from an auto-parts store.
 Counterfeit or used parts. Some dishonest shops install parts that are counterfeit, substandard or used, but charge you for expensive new parts. These parts can give out when you're on the road, putting you and your family at risk. Used parts are viable for some repairs, but crooked body shops will bill you for new parts but install used ones.
Shaddy worker none at all. A shop may cut corners by doing quick and shoddy work. True story: One mechanic held car parts together with nothing more than bailing wire. Sometimes the mechanic also does no work at all, but bills you and your insurer for a full repair job. You may have to return several times—wasting your valuable time and causing needless headaches." To read the entire article click here.
 For a trustworthy Reno auto repair shop, contact Wayne's Automotive Center  at 775-525-9366
775-525-9366 or visit waynesautocenter.com for more information on our auto services.
775-52