Planning a Road Trip with the Family?
Is a road trip for the family in the near future? Let's take a look at tips to help you have a smooth and safe road trip with the family.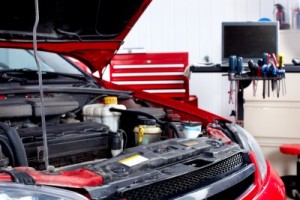 According to an article at news.carjunky.com, "How to Prepare for a Road Trip"
"Whether you're driving across town or across the country, here are some tips to keep you on the road to safety and savings and help you get the most out of your trip.
Cool Ways To Save On Gas
Gas prices may move up and down but the desire to save money never changes. That said, don't sweat the AC; trying to save money by turning off the air conditioner doesn't save gas and opening the windows actually uses more gas by decreasing aerodynamics.
Similarly, don't throw money away on premium octane in the hopes that it contains special detergents or will improve performance. The EPA requires that all gas include detergents and, generally, only sports cars require premium gasoline. For best mileage, stick with your vehicle manufacturer's recommended fuel—your wallet will thank you.
Put It In "Park"
For some people, hitting the open road with a full tank of gas is a uniquely liberating feeling. However, coming upon an unexpected road closure or gridlock can kill an adventurous mood quickly.
The good news is that you can use technology—such as a GPS device-to plan the best route in advance and find places to stop and stretch your legs along the way.
Developed in the early 1970s, the Global Positioning System, or GPS, is a satellite navigation system that provides location and time information.
Using a GPS can help you take the road less traveled, and stopping at state parks and hiking trails can keep your legs—and brain—from going numb." To read the entire article click here.
For skilled automotive professionals in the Reno area, Wayne's Automotive Center is your trusted auto repair shop. For more information contact Wayne's Automotive Center at 775-525-9366 or visit waynesautocenter.com