Need to Help Finding a Reputable Auto Shop in Reno?
Are you on the search for an auto repair shop? Do you know what to look for in a reputable auto repair shop? Let's take a look at tips to consider when searching for an auto repair shop.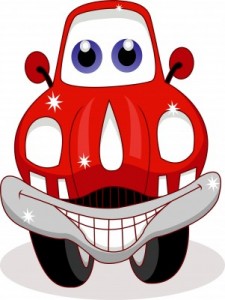 According to an article at finance.yahoo.com, "How to Find an Auto Repair Shop You Can Trust"
"Work, school, errands and the other demands of family life put your vehicle at the center of it all, so when something goes wrong, you may find yourself overwhelmed. Finding a repair shop you can rely on can ease your frustration and get you back on the road.
"For most people, a vehicle is their second biggest investment next to a home," said Rich White, executive director of the Car Care Council. "It makes sense to take the time to select an auto repair facility that will take the best care of that investment."
Asking a few simple questions can help you identify an auto repair shop to properly care for one of your most valuable assets. The Car Care Council recommends exploring these topics before choosing where to have your car repaired:
Does the business employ certified technicians? Credentials and affiliations are indicators of professionalism and the management's commitment to training and education.
Is the shop and customer waiting area clean and organized? Cleanliness and organization are signs of a well-run business.
Are customers greeted and treated in a friendly and respectful manner? A simple phone call to the shop to inquire about their services can give you a glimpse into how they treat customers." To read the entire article click here.
For an auto shop that treats you like family bring it to Wayne's Automotive Center in Reno. For more information contact Wayne's Automotive Center at 775-525-9366 or visit waynesautocenter.com.