Make Sure the Auto Repair Shops Mechanics are ASE Certified in Reno Nevada
When you're searching for an auto repair shop in Reno Nevada, what do you look for? Are you more concerned about finding the lowest auto repair prices or that the mechanic is ASE certified?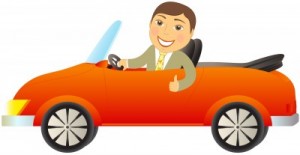 According to an article at superpages.com, "Finding the Best Auto Mechanics"
"Auto parts are designed to wear out and be replaced, so at some point, every car, domestic or foreign, will break down and require repairs. The necessary domestic auto repair work may be relatively minor, such as replacing some belts and hoses, or require major engine work. No matter what your domestic auto repair needs are, you have several good options for getting the repair work done right.
Certified Mechanic
The most important thing is to make sure that whatever mechanic you choose for your domestic auto repair has an Automotive Service Excellence (ASE) certification. To receive an ASE certification, a mechanic must pass at least one ASE exam and provide proof of at least two years of relevant work experience. The mechanic must pass a new exam every five years to maintain certification. By choosing a certified mechanic you know you are getting someone who is knowledgeable and competent."
To read the entire article click here:
Just like our body your car deserves the best auto repair shop in Reno Nevada; for more information on Wayne's Automotive Center visit WaynesAutoCenter.com.