Learn How You Can Trust Your Auto Repair Shop in Reno Nevada
Do you always take your vehicle to the same auto repair shop in Reno Nevada? If not, have you considered the relationship that you would have with the auto shop owner and the mechanics if you did? Wouldn't this make life easier knowing that you can trust your auto repair shop?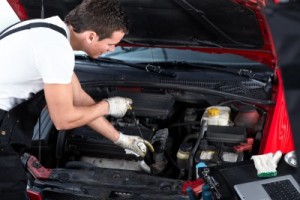 According to an article at foxbusiness.com, "Auto Repair Tips"
"If you visit the same shop regularly for oil changes, tire rotations and other minor maintenance, and have an established relationship with them, then you could approve their estimate with confidence," he says.
But if you're like many drivers, you probably don't have that sense of trust in your local mechanic's shop. In such situations, it's important to weigh all options before making an expensive decision.
Here are potential money-saving steps auto experts say car owners should take after they receive a major car repair estimate.
No. 1: Ask Probing Questions.
Owners should ask for details about proposed repairs, and keep asking until they fully understand the services they'd be paying for, Nielsen says.
"Get in the habit of asking questions by using the phrase, 'Help me understand,'" he says. "Make sure the adviser walks you through all the problems."
Dana TePoel is the owner of Lake Arbor Automotive & Truck in Westminster, Colo.??He says that good service advisers should be able to answer complicated technical questions in easy, straightforward terms.
If a vehicle has a bad sensor in its exhaust system, for example, the provider needs to speak plainly about what's malfunctioning and how it affects the car owner.
"The adviser should be able to explain that the sensor is misrepresenting information to your car's computer, and that it could cause your computer to add too much fuel. That would mean something to you, because your car is wasting fuel," TePoel says.
No. 2: Check the Shop's Qualifications.
Scan the walls of the auto shop to see what certificates and awards the service provider has earned. Awards don't guarantee a shop will provide excellent work 100% of the time, but they can show the auto business has made an effort to adopt industry best practices.
For example, the Blue Seal of the National Institute for Automotive Service Excellence, or ASE, indicates a business' mechanics have been certified in their areas of expertise."
For the best auto repair shop in Reno Nevada, Wayne's Automotive Center is a NAPA AutoCare Center for more information visit WaynesAutoCenter.com.