Knowledgeable Tips for Finding a Reputable Auto Repair Shop
Do you know what the first step is when your searching for a reputable auto repair shop? The first step in the process is being well-informed with the following tips.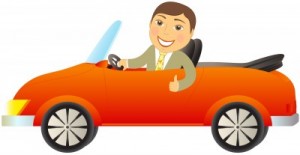 According to an article at consumer.ftc.gov, "Qualified Auto Repair Service"
"How to Choose a Repair Shop
What should I look for when choosing a repair shop?
Ask for recommendations from friends, family, and other people you trust. Look for a repair shop before you need one to avoid being rushed into a last-minute decision.

Shop around by phone and online for the best deal, and compare warranty policies on repairs.

Ask to see current licenses if state or local law requires repair shops to be licensed or registered. Also, your state Attorney General's office or local consumer protection agency may know whether there's a record of complaints about a particular repair shop.

Make sure the shop will honor your vehicle's warranty." To read the entire article click here.
For auto repair service that goes above and beyond, contact Wayne's Automotive Center at 775-525-9366 or visit  waynesautocenter.com.