The key to keeping auto repair cost down is to maintain regular car maintenance done by a certified auto mechanic. If you've been neglecting your vehicles auto maintenance, let's take a look at tips to consider when searching for a great Reno mechanic.
According to an article at ehow.com, "How to Find an Auto Mechanic"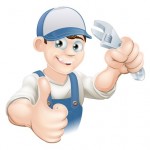 "1. Ask trusted friends for recommendations.
2. Talk to people who have cars similar to yours, if you are new to an area.
3. Make sure the mechanic you've chosen services your type of car. Look around the shop and see what kinds of cars are being worked on.
4. Call the Better Business Bureau to check whether the shop has any complaints on file.
5. Check whether the shop is accredited by the American Automobile Association (AAA).
6. Ask whether the shop's mechanics are certified by the National Institute for Automotive Service Excellence (ASE).
7. Check the warranty on the repair work before leaving the car at the shop. Six months is great; 90 days is good; 30 days is a little suspect. Find out whether the warranty covers both parts and labor." To read the entire article click here.
Wayne's Automotive Center offers quality auto maintenance service done by certified mechanics in the industry. To schedule your auto maintenance service contact Wayne's Automotive Center at 775-356-6996 or visit waynesautocenter.com.