Is Your Vehicle Overdue for Auto Repairs in Reno Nevada?
A good auto repair shop is one thing that will always come in handy in life. The next time that your vehicle needs auto repair here are tips on finding the best auto repair shop in Reno Nevada.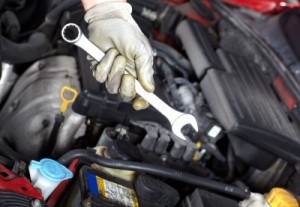 According to an article at superpages.com, "Honest No Hidden Fees Auto Repairs"
"As your car gets older, those repairs really start adding up. Many people take a kitchen sink approach to car repair, assuming that anything that's broken needs to be replaced there and then. The fact is, you can often get away with triaging those repairs to keep your car running without breaking the bank. A good mechanic should be able to tell you which issues require immediate attention and which can wait another few thousand miles."
A number of experts also recommend checking the warranties on any new parts you receive. All reputable parts should guarantee performance over a certain number of miles or a certain length of time. In addition, OEM (original equipment manufacturer) parts often include free maintenance down the line. Weighing such options against one another is a sure way to save time, money, and headaches.
The Internet has brought unprecedented choice to car owners across the country. With just a little online research, you can find an honest auto repair shop and ensure that the service on your car is competent, affordable, and–most importantly–necessary."
To read the entire article click here:
Is your vehicle overdue for auto maintenance in Reno Nevada? For more information on our services visit WaynesAutoCenter.com.