Is It Time to Replace Your Tires?
Are you not looking forward to replacing your tires? Replacing your tires doesn't have to a headache or a stressful situation. Here are tips to make your tire purchase an easy process.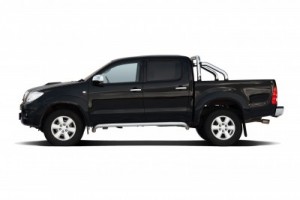 According to an article at popularmechanics.com, "Neglecting to Replace Your Tires Puts You at Risk"
"Buying new tires ranks pretty far down on the list of things most people want to do with their time and money, right next to replacing a failed water heater. While you might overspend on your next water heater, at least there will be a flow of warm water to wash the pain away.
Not so with tires. A poor choice of replacement rubber will haunt you every driving day for the next three to six years. The wrong tires will pound your neck, assault you with constant whining, cause your beloved sporty car to handle worse than a pickup, or scare you witless when it rains. Plus, buying new rubber is intimidating for the unprepared: Tires appear identical. Each manufacturer claims all its tires are superlative in every area. All cost more than you'd budgeted, which was "nothing." And newer vehicles require replacement components for their tire pressure monitoring system (TPMS).
But this process doesn't have to be so painful. These are our simple tips to make the tire-buying experience a little better.
If You Were Happy With Your Old Tires
If you like the way your car performs, the answer is easy: Buy the exact same model you had. There's a good reason—the tire and car companies spend nearly $1 million to develop a tire with the attributes that make you like your car. The original equipment tire was selected to highlight the vehicle's good features and, often, smooth over weaknesses. If you're satisfied with your car, go with tires that exactly match the original equipment tires. Tell the counter person that close isn't good enough.
If your complaint is that your vehicle lacks traction in the rain, especially in deep water, think back to when the car was new. Did it handle well in the rain back then? If so, your problem is probably low tread depth, which means you don't need different tires, just new ones." To read the entire article click here.
For the best Reno auto repair service coupled with a friendly atmosphere with significant savings over dealership prices. To schedule your auto service contact Wayne's Automotive Center at 775-356-6996 or visit waynesautocenter.com.