Is It Time for New Tires in Reno?
Not sure how to determine if you need new tires? Here are auto tips to look out for that may indicate that new tires are on the horizon.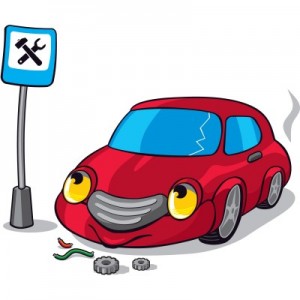 According to an article at angieslist, "When Was the Last Time Your Tires Got a Little Attention?"
"Newer tires have a feature that eliminates the need to turn to Abe. As the tread wears, a series of flat rubber bars that run perpendicular to the tread will begin to appear. When you can see these bars it's time for new tires.
The sidewall
When you start seeing cracks in the sidewall of the tire, you may have dry rot in the tires. Plan on replacing them sooner rather than later at your local auto repair shop.
Bulges or blister
Most tires have belts inside that wrap around the sidewalls and tread. When these belts break, the sidewall can bulge outward. This weak spot can burst at any time, leaving you with a dangerous blowout. If you notice any bulging or blistering in your tire the time to replace it has already passed and you need a new tire now.
Excessive vibration
When you're driving, it's normal to feel some vibration in the car. The road surface is often the culprit. But if the vibration remains, even after the road surface changes, then it is probably time for new tires. Even if the tires seem to be good, you should still get in with an auto repair shop right away to be sure it's not something more serious.
Air pressure
Watch the air pressure in your tires. It should be checked regularly but it should remain stable. Most cars will have a sticker adhered to the driver's side door panel that says how many pounds of air should be in each tire. If you are having to replace air on a regular basis, you should get the tire checked by a professional." To read the entire article click here.
For professional and honest Reno auto service, contact Wayne's Automotive Center at 775-525-9366 or visit  waynesautocenter.com.