Are you considering buying a new vehicle? Not sure if you want to lease a new vehicle? Let's take a look at the difference between a lease and a loan.
According to an article at fairfaxautorepair.com. "What to Consider When Leasing a Vehicle"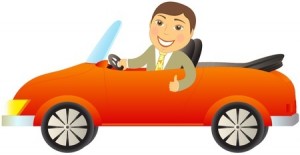 "A lease is a long-term rental, a car you'll have to give back to the dealer at some point. A purchase is, well, yours for the long haul. Often your choice will come down to price.
If you want a nicer car but aren't in the position to make high payments, a lease is the way to go. If you feel the value of ownership outweighs higher monthly payments, a purchase is the right fit.
Of course, if it were as simple as that the guide would just end here. Good thing we've also got incentives, monthly payments, insurance, and customization to cover, so watch for those in future posts.
TO SHELL OUT OR NOT TO SHELL OUT
Typically, monthly lease payments are lower than loan payments. So rather than paying off the total cost of the car, lease payments just cover the smaller cost of depreciation. But what does this mean in terms of overall value?
Well, with a loan your monthly payment will eventually hit zero, and then your car's cash value is yours to use as you like. Plus, if you're planning to own the car for a long time, you can spread out the month-to-month payment, bringing it way down. Typically, loan terms are four to five years, while lease terms are two to four.
It's also worth understanding what your car's residual value is (what it'll be worth down the road) because all cars depreciate, some faster than others. Brands like Honda tend to hold their residual value, while brands like Chevy might not. Check out ALG's residual value winners to see which brands might be good short-term buys." To read the entire article click here.
For all your auto repair needs in the Reno, Nevada area Wayne's Automotive has you covered? For more information contact Wayne's Automotive Center at 775-356-6996 or visit WaynesAutoCenter.com.