Families nowadays are busier more than ever, so it's important to not neglect auto maintenance. Let's take a look at five auto maintenance tips that every busy parent should be aware of.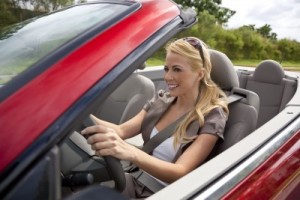 According to an article at cartrade.com, "Making the Time for Auto Maintenance is the Utmost Importance"
"Importance Of Owner's Manual – We understand that your car is the most complex machine you have to handle, therefore, learning a bit about its parts will help in better vehicle maintenance and safe driving experience. It will only take a few hours from your schedule to become an informed owner of new or used car, but will save hundreds of hours and thousand bucks in future. Worth giving a shot, isn't it?
Changing Oil Regularly – One of the most important car maintenance tips and activities, it is the simplest thing you can do to maintain your car. Every car has its own time intervals for oil changing and it is usually mentioned in user's manual. Oil changing is mandatory in every few weeks especially when the car you own is a used car.
Maintaining Tire Air Pressure – However busy you may be, it is compulsory to keep a regular check over your car's tires air pressure. Underinflated tires are the primary cause to punctures and tire bursts. Also, these reduce the fuel efficiency of your car up to 10 per cent.
Car Warning Lights: Present day vehicles come with a number of warning lights for a number of systems installed over your vehicle. If any of these lights are on, you might be facing issue with that specific part of system of your car such as engine, anti-lock braking system, etc. It's a noteworthy car maintenance tip that will come handy in everyday life.
Keep a Check over Vital Fluids- One of the most standard ways for vehicle maintenance is to keep a check over its vital fluids like brake fluid, engine oil, radiator coolant, power-steering fluid, or automatic transmission fluid. If you don't have time, allow your mechanic to take a look at it. The owner's manual will be of great help in this case." To read the entire article click here.
Need to find a professional Reno auto repair shop you can trust? For more information contact Wayne's Automotive Center at 775-356-6996 or visit waynesautocenter.com.