Informative Auto Maintenance Tips in Sparks Nevada
Spring is just around the corner, ready for some spring auto maintenance? If you haven't done maintenance on your car, then its probably a good time to take your vehicle in for auto service.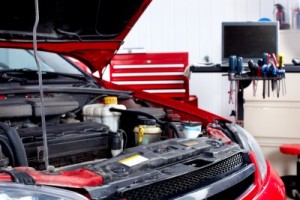 According to an article at detroit.cbslocal.com, "Seasonal Auto Maintenance"
"To help motorists, Mopar has come up with a list of 10 tips for vehicle maintenance.
1. Check Brakes
Brakes are one of the most used (and often abused) components. A thin layer of the brake pad disintegrates every time the brakes are applied. It's vital to replace pads or shoes before drums or rotors become damaged. Check pads, shoes, drums, rotors, calipers, fittings, brake hardware and parking brake to prevent problems.
2. Check Tires
A smooth and safe ride starts when the rubber meets the road. Check air pressure on all tires, including the spare, as improper tire pressure leads to premature wear and a decrease in fuel mileage. The entire surface of the tire, both tread and sidewall, should be inspected for uneven or irregular wear. Excessive edge wear, center wear and shoulder wear may be signs that other maintenance is required." To read the entire article click here.
For an auto repair shop that you can trust, contact Wayne's Automotive Center at 775-525-9366 or visit waynesautocenter.com for all your auto needs.