Inexpensive Preventive Auto Maintenance in Reno Nevada
Want the most out of your vehicle in Reno Nevada? When was the last time you had your vehicle inspected for auto repairs? Of course, who doesn't want the most of a vehicle but are you keeping up on the maintenance of your vehicle; learn about how your vehicle can last longer with the proper auto maintenance.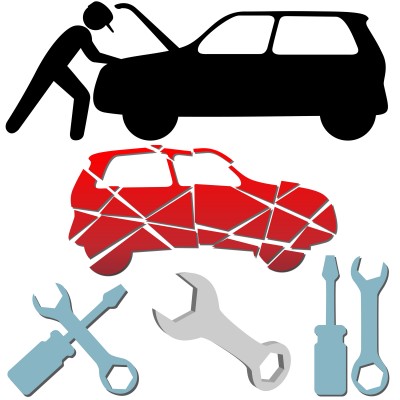 According to an article at news.carjunky.com, "Auto Maintenance"
"Due to the current economic climate, many Americans are becoming less willing to make expensive purchases. Even the nation's long-held love affair with the automobile hasn't escaped the penny-pinching trend.
The latest trends demonstrate that Americans are trying to stretch the mileage of their current vehicles. In 2006, the average car owner drove their car for 68 months before trading it in for a new vehicle. By the fourth quarter of 2008, the average trade-in was 76 months old.
The following simple and inexpensive preventive checks provided by The Automotive Service Association (www.ASAshop.org), which represents thousands of repair shops nationwide, will greatly extend the life of the vehicle and ensure safer operation:
Always consult your owner's manual, but a good rule of thumb is to have the oil and filter changed regularly, every 3,000 to 4,000 miles.
Have all fluids checked, including brake, power steering, transmission and trans-axle, windshield washer solvent and antifreeze. These fluids play a large role in the safety and performance of the vehicle.
Keep your engine tuned. A fouled spark plug or restricted fuel injector can reduce fuel efficiency as much as 30 percent.
Have the chassis lubricated frequently. This step extends the life of the moving components of the vehicle's suspension system.
Check battery cables and connections for corrosion, and clean them as needed.
Have the lighting system checked frequently, including headlights, turn signals and brake and tail lights.
Check windshield wiper blades for cracks, tears and windshield contact. Replace them approximately once a year or sooner if streaking begins.
Inspect engine belts regularly. Worn belts will affect the engine performance. Look for cracks and missing sections or segments.
Have the air filtration system checked frequently. The air filter should be checked approximately every other oil change for clogging or damage. This system ensures that the vehicle is performing at its peak condition."
For the best auto repairs and auto maintenance in Reno Nevada, visit WaynesAutoCenter.com for more information on our auto repairs.