Important Auto Preventative Maintenance
Are you aware how much you can save with preventative auto maintenance service? Let's take a look at how preventative auto maintenance will not only prolong the life of your vehicle, but also save you money in the long run.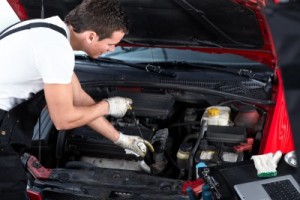 According to an article at carcare.org, "Auto Maintenance Schedule"
"To be car care aware, the council recommends incorporating the following service interval schedule items as part of your New Year's resolution:
Perform monthly checks of tire pressure and the condition of tires, lights and windshield washer fluid. The vehicle should also be cleaned monthly.
Every three months or per the owner's manual, check the engine oil and filter, check the levels of other fluids including automatic transmission, power steering and brake, and check the battery and cables, belts and hoses. The exhaust and fuel filter should also be checked at this interval.
Every six months or 6,000 miles, the chassis lubrication should be checked and windshield wipers should be replaced.
Every 12 months or 12,000 miles, the brakes, spark plugs, coolant and steering and suspension should be checked." To read the entire article click here.
Wayne's Automotive Center strives to keep your vehicle in tip-top-shape with latest and up-to-date automotive technology. For more information contact Wayne's Automotive Center at 775-525-9366 or visit WaynesAutoCenter.com.