Important Auto Maintenance That Shouldn't be Ignored Before Winter Arrives in Reno 
With life being so hectic, need a little help on which auto maintenance you should have done before winter season is here? Here are tips on auto preventative tips to keep your vehicle running safe during the winter months.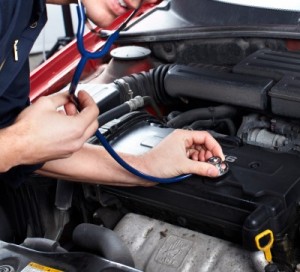 According to an article at cbac.com, "3 Auto Service Tips"
"1. Wiper Blades
Changing your wiper blades is one of the most important repairs you can make to your vehicle. There's nothing more frightening to be blinded by the mud, snow and salt splashed on your windshield while frantically trying to wipe it off with old, ineffective wiper blades. The auto repair pros at Christian Brothers Automotive will help you select and install the best wiper blades for your vehicle.
2. Brakes
During the winter, the ice and snow can have a dramatic effect on your vehicle's stopping distance. Why make it even worse with bad brakes? Having your brakes inspected by a certified professional will give you the piece of mind to know that your braking system is safe for winter driving. If your brake pads or rotors need to be replaced, Christian Brothers Automotive will give you an honest estimate and have you back on the road in no time.
3. Battery
There's nothing fun about getting into your car and hearing the slow "Ka-Chugging" of the starter due to dead battery. Don't get caught in the cold this winter, check your battery for signs that it needs replacing. Take a look at the posts on the battery. If there is a build-up, chances are that your car battery needs to be replaced. All vehicle batteries should be replaced every five to seven years. " To read the entire article click here.
Need a honest professional Reno auto repair shop; contact Wayne's Automotive Center at 775-525-9366 or visit WaynesAutoCenter.com for more information on our services.