If You're Getting Out of Town Make Sure Your Vehicle Has Been Serviced
If you're not on top of auto maintenance, the summer heat can be tough on your vehicle. Before you head out on the road, here are tips on how to prepare your car for the summer heat.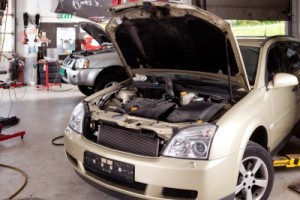 According to an article at ameriprise.com, "Summer Auto Service Tips"
"Get your vehicle ready with this auto maintenance checklist
Summer is travel season. Get your car summer-ready before hitting the open road to keep everyone safe and save money at the pump.
Tires
Summer can be tough on your tires. That's because tire pressure changes with rising temperatures. Under-or over-inflated tires put you at risk for accidents, blowouts and flats. Check your owner's manual to make sure your tires are inflated to the manufacturer's specifications. This will help you save money at the pump, too. Properly inflated tires increase your vehicle's fuel efficiency by up to three percent.
If you haven't already, change your winter tires to all-season or summer tires. Winter tires are heavier and wear faster during the summertime, lowering your fuel efficiency. (That really adds up on summer road trips!) Before hitting the road, check your tires for wear. (Ideally, you should check your tires every 3,000 miles.) Have your local service shop check your tires for proper alignment and balance before a long road trip, too." To read the entire article click here.
Auto maintenance is the key to safety on any road trip. For more information contact Wayne's Automotive Center at 775-525-9366 or visit waynesautocenter.com.