How to Spot a Crooked Auto Repair Shop in Reno Nevada
With a ton of auto repair shops in Reno Nevada how do you know which auto repair shop is honest? Here are a few tips or shall I say warning sign of a dishonest auto repair shop.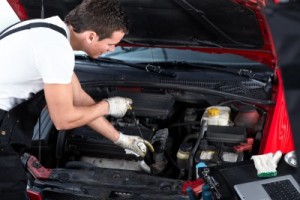 According to an article at autostopltd.com, "What is a Dishonest Auto Repair Shop?"
"Unfortunately in the auto repair industry there are some auto repair shops that try and suck every last dollar they can out of their customers. Luckily, there are still honest, reputable auto mechanics out there, as well. You just need to know how to tell the difference.
Warning Signs of Crooked Auto Repair Shops
Unrelated Repairs: If you take your car or truck into a shop to have the air conditioner fixed and the mechanic comes back with a laundry list of unrelated repairs, you should be on your toes. Sometimes these repairs may actually be necessary. Other times, this is a sign of a crooked mechanic trying to every last dollar out of you. To figure out what type of mechanic you are dealing with, ask questions. "Why are you recommending these repairs?" If you don't like the mechanic's answers, you may want to seek a second opinion.
Where did my Parts go? If you asked your mechanic to save your old parts, but they somehow misplaced them or threw them away before you came to pick up your vehicle, you may be dealing with a crooked mechanic."
Wayne's Automotive Center in Reno Nevada is known for honest, professional, and reputable auto mechanics; for more information visit WaynesAutoCenter.com.