How to Resolve Auto Repairs Not Done Correctly in Reno
Have you ever had your car repaired and left the auto shop unhappy with the work performed? If you ever find yourself in this situation, here are tips on how to handle the situation.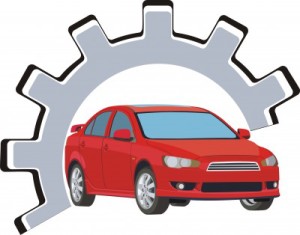 According to an article at repairjungle.com, "Not Happy with Your Auto Repair"
"After picking up your car from the shop, all seems to be well. You're satisfied with the level of service you've received as well as relieved that the overall cost has been relatively low. A few days later however, you notice that the faint rattling in your engine that had been plaguing you in the first place has returned. Whatever problem your car had been facing before clearly hasn't been fixed. What to do now? From here on out, there are several avenues of action that are open to you. Before you embark on any of them though, take a look at what Repair Jungle has to say.
1. Confirmation
Make sure that whatever problem your car is facing now is the same one that had been bothering you earlier. It's possible that the issue you're facing now is a different one entirely. To confirm, check out the area that had been fixed. Are there uneven gaps between body panels or other signs of shoddy workmanship? If you're unsure of what to look for, get a second mechanic's opinion and ask him to pinpoint mistakes and unrepaired damage.
It's also a good idea to perform similar inspections on your car before taking your car out of the shop. Edmunds.com gives a list of what to look for here.
2. Communication
It would be a mistake to assume right off the bat that your mechanic has been trying to cheat you or otherwise swindle you the entire time. Most people in general are fairly honest and make the occasional mistake. Communicate to your mechanic the continued problems that you've been having and request a second fix. If your mechanic operates under a warranty, then you ought to be guaranteed good service and quality workmanship. Considering this, you should be able to either ask for a re-fix or ask them to cover the cost of service if you decide to seek a second mechanic's help instead." To read the entire article click here.
For quality auto repair and great customer service contact Wayne's Automotive Center at 775-525-9366 or visit WaynesAutoCenter.com.