How to Reduce Vehicle Breakdowns in Reno
Even a vehicle that is serviced regular could breakdown, so what's the best way to reduce this from happening to you? Learn about common auto repairs associated with breakdowns and how you could prevent this with maintaining preventative auto service.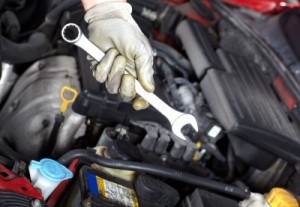 According to an article at aaa.com, "Auto Tips on How to Avoid a Breakdown"
"The most common repairs needed on towed vehicles are fuel pump, alternator, battery, starter, radiator, transmission, and hoses. Motorists can avoid many of these breakdowns by taking some simple preventative steps:
Fuel pump life can be extended by avoiding driving with the fuel level below1/8 tank and by changing the fuel filter according to the manufacturer's recommendations (often every 30,000 miles).
Batteries should be tested (once or twice per year) by a qualified technician after they reach three years of age. When the battery becomes weak, it should be replaced before it fails. The AAA battery service can check your battery and charging system, and if needed, replace your battery with a competitively-priced high quality unit at your home or office. Also, battery life can be extended by keeping the terminals clean and by being sure the water is always filled on non-sealed batteries.
Radiators and transmissions will last longer if you follow the manufacturer's recommendations for coolant/lubricant changes. Be sure to use the correct fluids as specified by the manufacturer.
Hoses and belts can be inspected visually. Replace cracked or frayed belts and hoses that are bulging, seeping, or are exceedingly brittle or mushy. These should be changed according to the manufacturer's maintenance schedule regarding mileage or length of service." To read the entire article click here.
If you've been putting aside auto maintenance service, contact Wayne's Automotive Center at 775-525-9366 or visit waynesautocenter.com to schedule your auto service today.