How to Prevent Being Overcharged for Auto Repairs

Have you ever been confused over your auto repair bill? Here are tips to help you understand the charges on your auto repair invoice.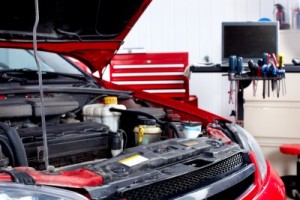 According to an article at news.com.au, "Feeling Like You Didn't Get Your Money's Worth?"

"Mechanics – or 'automotive service technicians' as they're officially called these days – are often the source of complaints from readers who believe they've been overcharged or under serviced.
Added to this, few vehicle owners understand what a mechanic's job entails, which can lead to doubts over service bill totals, or the fear of being ripped off.  But just a few simple pointers can put you on more confident ground when dealing with a mechanic.
Don't let them scare you
If your mechanic delivers a diagnosis with a line like "I couldn't let you drive away with it like that," make sure you ask why, to ensure that the repair is completely necessary. Yes, they may be trying to save your life, but they also could be pressuring you into agreeing to expensive work on the spot.
Shop around on repairs
Shop around on both price and second opinions for repairs. And if you're doubtful about a diagnosis for a repair, do the same thing – seek a second opinion. Even a third or fourth opinion.
A bit of time spent on the phone and seeing other mechanics could save you hundreds – even thousands – of dollars off your final bill." To read the entire article click here.
Wayne's Automotive Center offers the best auto repair service in Reno Nevada. For more information contact Wayne's Automotive Center at 775-525-9366
775-525-9366 or visit waynesautocenter.com.