Time for new tires? Do you know which kind of tires are best for your vehicle? Let's take a look at how to pick the right tires for your vehicle under the right driving conditions.
According to an article at geico.com, "Choosing the Right Tires"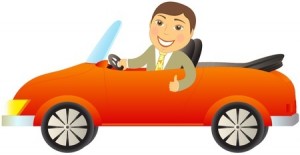 "There may be more to your tires than you think—and it goes well beyond seasonality and vehicle type. Today's consumer has a lot of options and many factors to consider beyond the happy-go-lucky summer tire. We talk to Jim Davis, tire expert and Goodyear® public relations manager, to shed some light on the subject.
"Tires really matter—the four tires on a vehicle are the only points that touch the road surface. A tire has to transmit grip, traction, cornering performance, braking and ride—in any weather." So, it's worth the investment.
All-Season Tires
This jack-of-all-trades tire may or may not be right for you. "The decision to use winter tires versus summer or all-season tires is a personal decision," Davis says. "A consultation with a local tire retailer is a good idea. Much of the decision is dependent upon the expected weather conditions a driver will face and the level of driving confidence he or she feels when driving in inclement weather, especially severe winter conditions."
Winter Tires
Snow, slush, ice—even just cold, dry streets—are all enemies of traction. The tread compound in winter tires is made to remain pliable in temperatures below 45°F, and grooves are widened for heightened grip in the slipperiest of conditions. "Regions that typically get a lot of snow and ice, or high elevation areas, can be good prospects for winter tire use. Also, many drivers with rear-wheel drive cars, especially sporty cars with summer ultra-high performance tires, may want to consider using winter tires," Davis says.
All-Terrain Tires
Not meant for city slickers, all-terrain tires are best suited for pickups and SUVs, Davis says, even those that spend most of their time on the highway. "[They give] the driver the ability to go off-road at times—perhaps for camping, hunting, etc. These are typically tires that feature more open space in the traction lugs and grooves of the tread, and are ideal for operating in rugged terrain on occasion." To read the entire article click here.
For all your auto repair needs, Wayne's Automotive Center is here to better serve you in the Reno and Sparks area. For more information contact Wayne's Automotive Center at 775-356-6996 or visit WaynesAutoCenter.com.