Do you know what the three P's in auto care? If you're looking for ways to prolong the life of your vehicle you have to know these three P's. Here are three simple ways to stay on top of auto care which prolong the life of your vehicle.
According to an article at theautochannel.com, "Auto Care Tips"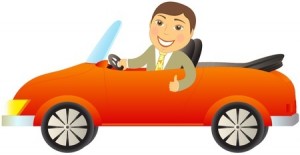 "Preventative – Reduce the chance of unplanned, costly car trouble by following a vehicle service schedule and performing routine maintenance. The Car Care Council's free personalized schedule and email reminder service is a simple way to help you take better care of your vehicle.
Proactive: If you find your vehicle needs repairs, be sure to address them in a timely manner to avoid more extensive work down the road. Before traveling longer distances, perform a pre-trip inspection before your journey begins so you have an opportunity to have any repairs made by a trusted technician before hitting the road.
Prepared: Keep an emergency kit in your vehicle in case an unexpected situation arises. The kit should include jumper cables, a road atlas, and first-aid kit, flashlight with extra batteries, water, non-perishable food and blankets. Be sure your cell phone is fully charged and order a free copy of the Car Care Council's Car Care Guide for your glove box." To read the entire article click here.
For trusted auto repair services in the Reno and Sparks area, Wayne's Automotive Center has the experience and knowledgeable auto repair technicians. For more information contact Wayne's Automotive Center at 775-356-6996 or visit WaynesAutoCenter.com.