How to Make an Informed Decision When Getting an Oil Change
There's no mistake in that frequent auto maintenance not only keeps you on top of auto repairs as they come, but also saves you money in the long run. Do you know the five questions you need to ask yourself and your mechanic when getting an oil change?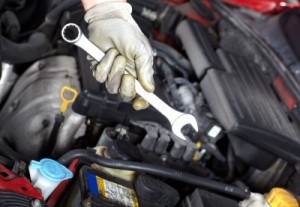 According to an article at sooeveningnews.com, "The Importance of  Regular Oil Changes"

"Motor Oil Matters (MOM) and Fix recommend consumers arm themselves with a simple checklist of questions to help them make informed decisions about motor oil:
Time for a change? The bottom line: Follow the oil change recommendations in the vehicle's owner's manual. Pay close attention to the oil life monitor if a vehicle has it. When the monitor says it's time for a change, it's time. Drivers need to pay close attention to their vehicle usage because vehicle manufacturers sometimes recommend oil drain intervals based on driving habits.

Do you know what you're getting? Your service provider should be happy to supply you with the brand, viscosity grade and performance level of the oil they use before it is poured into your vehicle. It's also important to ask for that information in writing or on the receipt. Drive away from locations that don't know or won't confirm in writing what they're pouring into your vehicle.

Who can you trust? The American Petroleum Institute certifies oil change locations under the MOM program. Service providers that are MOM-certified have had their quality control procedures independently audited and have made the commitment to always tell their customers exactly what oil is going into their cars.

Does the oil meet the performance level recommended for my car? Motor oil matters. Any motor oil poured into a vehicle should meet the level of performance recommended by the vehicle manufacturer in the owner's manual.

Getting a full change? Make sure the oil change includes a fresh filter. Your owner's manual likely recommends a particular type of oil filter, so make sure the right one is included with your oil change." To read the entire article click here.
Looking for an alternative to dealership service? Look no further Wayne's Automotive Center is the place to go! For more information contact Wayne's Automotive Center at 775-525-9366 or visit waynesautocenter.com.