How to Maintain You're Vehicle's Value with Routine Auto Care in Reno
Are you making costly mistakes when you choose to skip out on auto care? Learn ways to help you maintain your vehicle's value with just a few simple auto care tips.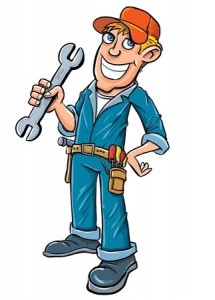 According to an article at kbb.com, "The Value of Your Vehicle"
"Interior/Exterior Condition:
A top factor in determining a vehicle's worth is the interior and exterior condition.
A thorough washing and waxing on a regular basis will help maintain the quality of a vehicle internally and externally.
A one time investment of $50 – $100 for seat covers is one way to help maintain the quality of the interior cloth or leather seats.
Smokers may want to consider keeping the cigarettes out of the car. Cigarette smoke is tough to remove or cover up and can affect the overall value of a car.
Parking:
Watch where you park your car and what you park next to. While many have heard this for years, it is absolutely true.
Park your car away from other vehicles if possible. Some two-door vehicles have very long doors and are often the culprit of many a door-ding.
Park in the shade. Some vehicles with vinyl dashboards crack due to regular sun exposure.
Maintenance History:
Have your car serviced regularly and keep track of the car's maintenance schedule.
Save receipts from car washes, oil changes, tune-ups, tire rotations and other services that demonstrate long-term vehicle care. Providing a verified history of maintenance often helps maintain vehicle value."

To read the entire article click here.
Quality Reno auto service you can trust is just a phone call away! For more information contact Wayne's Automotive Center at 775-525-9366
775-525-9366 or visit waynesautorepairreno.com.