How to Find the Right Auto Repair Shop
Want to avoid spending money on unnecessary auto repairs? Here are tips on what auto experts suggest to do when shopping around for a reputable auto repair shop.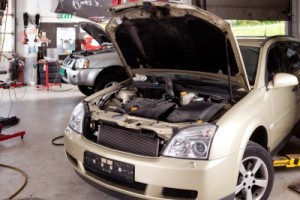 According to an article at recordnet.com, "Need to Find a Reliable Auto Repair Shop"
"Auto experts say it's a good idea to shop around for the right price and the right professional.
Highly rated auto repair experts note that while one mechanic might replace a problematic door handle, another might simply replace a broken spring in the handle and save you money.
Other factors that influence price fluctuations include the quality of parts used and whether a business pays mechanics by the job or by the hour.
Our research team suggests these tips for finding the right auto shop:
See what you can learn about the company's reputation by checking with friends, family and neighbors as well as online review sites.
Ask for references from any shop you're considering, and contact them. Ask how clearly the shop communicated, both about the estimated cost of repair and about the work that was done.
Ask lots of questions before agreeing to have work done, including how the job is priced and what kind of warranty comes with the business' work. Also, make sure your vehicle warranty, or your insurance company, doesn't limit you to using a specific repair shop." To read the entire article click here.
For ASE mechanics that are highly qualified, contact Wayne's Automotive Center at 775-525-9366 or visit  waynesautocenter.com.