How to Find an Auto Repair Shop to Service Your Vehicle in Reno
Sometimes trying to find a fully qualified auto repair shop that can service any make or model vehicle with the latest equipment can be a challenge. Here are three things to look for when searching for the right auto shop.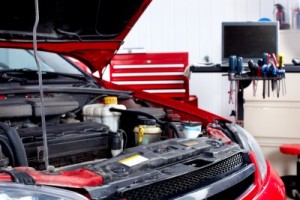 According to an article at therecord.com, "Recommendations on Finding an Auto Shop"
"Recommendations: Word of mouth is as relevant today as it was years ago and with numerous social media outlets available it's easier than ever to obtain a substantial list of recommendations. Start with family and friends, but remember that their attitude to car repairs may differ greatly from your own.   A simple question such as, "Looking for a great mechanic, any recommendations?" on Facebook or Twitter may provide you with the insight you need to make the right decision.
Clarification: A good mechanic will take the time to explain complex problems in an easy to understand manner. A mechanic that takes pride in their work should be willing to explain what they have done and how it makes your car run more efficiently.
Location & Hours: Repairs and service take time. Because of this it's important to make sure that the mechanic's location is accessible via public transport and that their hours compliment your work schedule.  Ensure that you are able to drop off your car and still get to work on time and that when the service is completed you are able to pick the car up after work and don't have to leave early. If you are strictly basing your decision on price, make sure you factor in any time you have to take off work to pick up or drop off your vehicle." To read the entire article click here.
Wayne's Automotive Center in Reno strives for excellence in automotive repair and preventative auto maintenance. For more information contact Wayne's Automotive Center at 775-525-9366 or visit waynesautocenter.com.