How to Find a Great Mechanic in Reno 
Are you finding it difficult searching for a great mechanic that you can trust? Here are helpful auto tips on how to find a trustworthy auto mechanic.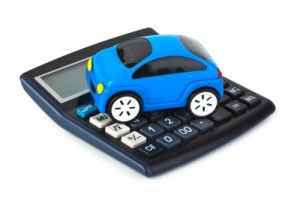 According to an article at dailyfinance.com, "Need a Reliable Mechanic?"
"The way I see it, you have 4 options for finding a reliable mechanic in your hometown. If you disagree or want to add to the list use the comments box below.
Use reviews on Cartalk.com – Click and Clack run a weekly call in show about car problems, often spiced with laughs and a DIY approach. Their website also offers a "Find a great mechanic" feature which pointed me to several local repair shops worth checking out.
Ask your co-workers and neighbors – Have lunch with a co-worker you trust and get along with, find out where they take their car. If they seem happy with the service give the place a try. Same goes for your neighbor, though if they recommend "Cousin Jim's auto repair and taxidermy," you may want to make sure the shop is properly equipped and staffed with trained employees.
Ask your Dad – Call me sexist if you want, but in my house dad handled any car repairs or trips to the mechanic in the rare case our garage wasn't equipped to handle the problem. Before you give the go ahead on a major repair at a new shop, call Dad and see if the cost sounds reasonable. Even if he isn't a mechanic I'd venture to say he has had enough work done over the years that he'll know if a price is right!
Shop Around – Before something major goes wrong and you are too stressed out to make fiscally responsible decisions check out several mechanics. An easy way to do this is to have your oil changed at different location until you find one that fits you. You'll know you have the right place by the way you are treated and how comfortable you are dealing with the mechanic." To read the entire article click here.
For dependable Reno Nevada auto repair service contact Wayne's Automotive Center at 775-525-9366 or visit WaynesAutoCenter.com.