How to Avoid Unnecessary Auto Repairs
Have you ever come across an auto repair shop that did unnecessary auto repairs? Learn how you can avoid this situation with a few simple tips.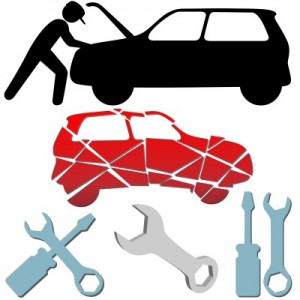 According to an article at myfoxatlanta.com, "Auto Repair Tips"
"Having work done on your vehicle can be stressful if you don't know much about cars. Sometimes you can leave a repair shop only to feel like you're the one that's been taken for a ride.
Car repairs are never fun and for Elizabeth Yrizary having a mechanic that she can trust means the world. "Being an older, senior citizen now, I really need to have my car working well," says Roswell driver Elizabeth Yrizary.
Dennis Eidson owns Honest-1 Auto Care and he says he's familiar with mechanics who add on unnecessary and costly repairs.
"Being in the industry, I hear a lot of stories about places that seem to be trying to hit that home run," Dennis adds. "If a shop is recommending multiple repairs, push on them a little bit, say is that really necessary?"
Dennis says if a mechanic isn't willing to show you the problem, that could also be a red flag. "If a shop doesn't want to show you, If they just want to tell you over the phone or have you sit in the lobby, I'd be suspicious," Dennis explains. "I'd ask for more detail. I'd like to see pictures. Show me the busted part."
He says simple transparency can go a long way with customers. "I'm a big believer in show and tell. I like to show a customer when I tell them they need new brakes, I like to show them the brakes explain why they need new brakes. If they have an oil leak we want to show them the oil leak and the cause of the oil leak," says Dennis." To read the entire article click here.
For an auto repair shop that prides themselves on providing quality auto service, contact Wayne's Automotive Center at 775-525-9366 or visit waynesautocenter.com.