How to Avoid Tire Related Accidents
How educated are you on the importance on when it's time to replace your tires? Learn steps to ensure your safety on the road and when you need to visit an automotive expert.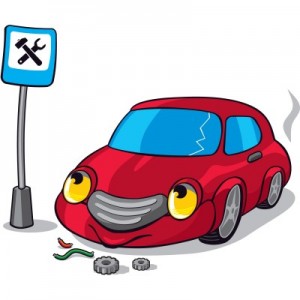 According to an article at csmonitor.com, "Tire Safety Tips"
"You probably know that you should be checking your tire pressure often—at least once a month, preferably when you haven't driven the vehicle in at least three hours.
Starting with that, and distilling what we see as some very important points from a new "TireWise" campaign from NHTSA, take a look at the info-graphic here, then click through to find six more potentially life-saving tips to keep in mind.
Tires don't just wear; they age. Most tires age to a point at which, at six to ten years, you can have 'safe' tread left yet the compound is no longer safe. Don't wait for a blowout or tread separation before you decide to replace the tires on that older vehicle that you only take out once in a while. And yes, spares age, too.
Balance, align, rotate. Consult with your owner's manual, and if it advises tire rotation, have it done at the recommended interval. That won't produce any benefits you can immediately feel, but it will assure that your tires, as well as some drive line components, will last longer. And if you notice steering-wheel pulsation, or if your vehicle is pulling to the side when on a straight, mostly level road, take it in to your mechanic, or to a wheel and alignment expert." To read the entire article click here.
Time for new tires or in need of an alignment check? Wayne's Automotive Center offers quality automotive repair service and tire service. For more information contact Wayne's Automotive Center at 775-525-9366 or visit waynesautocenter.com.