How to Avoid Car Trouble When Traveling with the Family
With the upcoming holiday, will you be ending the summer with one last road trip? Before you hit the road, here are tips that an automotive professional should check for you.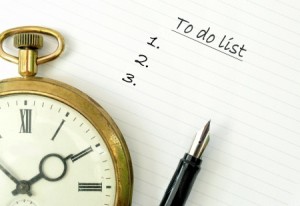 According to an article at carcare.org, "What You to Have Inspected Before a Road Trip"
"Road trip car trouble can be a real nightmare, but performing a pre-trip vehicle check helps drivers avoid a vacation breakdown disaster, says the Car Care Council.
"When dreaming about summer vacation, the thought of a roadside breakdown can be terrifying," said Rich White, executive director, Car Care Council. "Performing a pre-trip driveway inspection gives motorists peace of mind by reducing the chance of unplanned, costly car trouble and providing an opportunity to have any repairs performed by a trusted technician before hitting the road."
Right in their own driveway, motorists can determine how road ready their vehicle is with a 10-minute vehicle check. If service or repairs are needed, they can be performed in advance to ensure safety and reliability on the road.
Check the tires including tire pressure and tread. Under-inflated tires reduce a vehicle's fuel economy and uneven wear indicates a need for wheel alignment. Tires should also be checked for bulges and bald spots.
Check the hoses and belts as they can become cracked, brittle, frayed, and loose or show signs of excessive wear. These are critical to the proper functioning of the electrical system, air conditioning, power steering and the cooling system.
Check filters and fluids including engine oil, power steering and brake, and transmission, as well as windshield washer solvent and antifreeze/coolant.
Check the wipers and lighting so that you can see and be seen. Check that all interior and exterior lighting is working properly and inspect and replace worn wiper blades so you can see clearly when driving during precipitation." To read the entire article click here.
Professional auto repair service in Reno is just a phone call away, contact Wayne's Automotive Center at 775-525-9366 or visit waynesautocenter.com.