How to Avoid Being Scammed or Overcharged for Auto Repairs
Are you unhappy with your current auto repair shop? To avoid overpaying or being disappointed with the automotive service you receive, learn steps you can take to find an auto repair shop you can trust.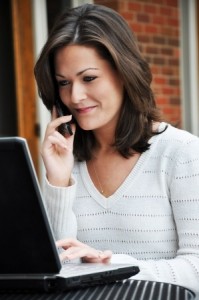 According to an article at consumerreports.org,"Finding a Repair Shop You Can Trust"
"If your car is under warranty, you will still need to go to a dealership for warranty repairs, but you won't need to go to the dealership for routine maintenance. Under federal law you have the right to have repairs performed anywhere you like without voiding the warranty.
But identifying a mechanic you can trust for your car takes a lot more than letting your fingers do the walking. You have to do a little old-fashioned sleuthing. There's no single clue to what makes a good repair shop, but here are some things you should look for:
Find a shop for your brand of car: Many garages specialize in certain makes. Those that focus on your type are more likely to have the latest training and equipment to fix your vehicle.
Ask your family and friends: Especially seek recommendations from those who have a vehicle similar to yours.
Search the Internet: Look for information about local mechanics on Angie's List (www.angieslist.com), RepairPal (www.repairpal.com), and the Mechanics Files at Cartalk.com. RepairPal and Cartalk.com provide those services free; Angie's List requires a subscription.
Check for certification: Your mechanic and shop should be certified by the National Institute for Automotive Service Excellence, or ASE.
Check the Better Business Bureau: Auto repair shops rank 12th on the bureau's list of common complaints. Go to www.bbb.org; the information you find might help you figure out which shops you should avoid.
Give the shop a tryout: Before your car needs a big repair, you might want to try out some local shops with smaller repairs or maintenance items, such as oil and filter changes." To read the entire article click here.
Wayne's Automotive Center is a full service automotive mechanical repair shop that strives to satisfy every customer that's comes through the doors. For more information contact Wayne's Automotive Center at 775-525-9366 or visit waynesautocenter.com.