How to Avoid a Vehicle Breakdown While Traveling this Holiday Season
Want to avoid a disaster when going on a road trip this holiday season? Before hitting the road make sure that your tires are in tip-top-shape.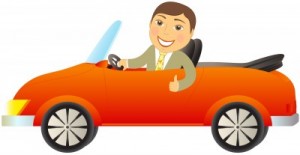 According to an article at newsroom.aaa.com, "Auto Service Before You Hit the Road"
"Worn tires can send a car into dangerous skids and spins on wet and icy winter roads. Checking tire pressure and tread depth monthly can help motorists keep tires in optimal condition, according to AAA.
 "The two most important tire safety checks – a pressure reading and tread depth measurement – are very simple to do," according to Greg Brannon, AAA's director of Automotive Engineering. "If motorists spend about two minutes on each tire, they will keep their tires at peak performance."
Monthly tire checks take two steps:
Measure tread depth with a quarter rather than a penny. When the top of Washington's head is exposed, the tread depth is 4/32? or less and it's time to start shopping for new tires.
Use a quality gauge to check tire pressure. For proper results, make sure tires are cold. Look for the recommended air pressure in the vehicle's owner's manual the tire information decal located inside the driver's side door or in the glove compartment. The number molded into the tire sidewall is not recommended for normal operating condition; this specification is for a tire that is carrying its maximum rated payload.
"Worn tires should be replaced immediately because they significantly impact safety," says Brannon. "Testing has shown that tires with only half of their tread depth can take up 6 feet longer to stop from 40 miles-per-hour on a wet surface, even with the anti-lock braking system engaged." To read the entire article click here.
For the best Reno auto repair shop that you can trust, contact Wayne's Automotive Center at 775-525-9366 or visit waynesautocenter.com.