So, there is a system in place to ensure the safety of vehicle operators, that not many Reno and Sparks residents understand. The method is called a vehicle recall notification. With enough reports of a severe issue or defect, a vehicle may receive a notice of recall by the manufacturer.
Vehicle recall notices come for a variety of reasons.
A not so distant example of this was the Japanese car parts maker, Takata. In late 2017 they issued a recall on airbags. Airbags manufactured by Takata needed to have 100 million inflators across 19 different automakers, replaced. Proper airbag inflation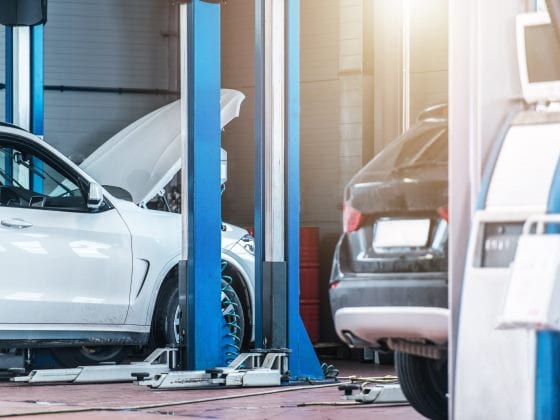 would be a top priority for the safety of the passengers in case of a vehicle collision. I don't know about you, but I would want my Airbag to inflate correctly in case of an actual vehicle crash!
So how do you handle a vehicle recall
If a vehicle recall happens, a quality shop will repair defects at no cost. All you have to do is call Wayne's Automotive Center and schedule an appointment. We will do the rest. This process sounds easy enough but maybe not! The National Highway Traffic Safety Administration (NHTSA) indicates that over 25% of recalled vehicles never get repaired. That number seems very high when you think about hauling precious cargo like our families.
How To Check For A Recall
Maybe an email or phone call was missed. Perhaps a recall sent via snail mail (a.k.a. old fashioned post mail) was misplaced. Whatever the reason, there are ways to check your vehicle status online or via the phone. It only takes a few minutes to verify depending on the speed of your data plan.
Step One: Download and install the MyCARFAX application. The app is no charge to use and works on both Android and Apple IOS. The MyCARFAX app does more than just checking for a recall notification; it also allows you to see a detailed history of your vehicle and get maintenance alerts when it's time to bring your car to Wayne's. The app also contains useful information on the cost to repair your transportation.
Step Two: Enter your vehicle's identification information in the form of a Vehicle Identification Number (VIN) or a license plate number. The VIN displays on your vehicle's title, registration card or insurance documents.
Step Three: Verify your vehicles recall status. If there are none listed, you are good to go. If your car is on the recall list, call Wayne's Automotive Center immediately to schedule an appointment. Wayne's can fix or replace the part in question. Remember, if your car is on the NHTSA's recall list, your repairs should be free of any service fee. And if your vehicle is part of the Takata recall, you can still have your car repaired despite the company's bankruptcy due to the issue.
Recall Information Is Not Hard To Find
Since the government is involved with the recall process, it has links on its websites to check the status of a particular recall. Also, many sites also offer free recall searches and information. Some of those sites are the DMV, CarFax, and AutoByTel.
When a situation arises with a manufacturer defect, it doesn't always result in a recall. Many times, the manufacturer will distribute a Technical Service Bulletin or TBS to service centers like Wayne's
Automotive Center. The TBS tells how to address the severe or frequent issues that consumers are experiencing. We reserve the less common term "Recall" for the most critical and severe defects or problems, especially when safety is a concern.
Service centers like Wayne's Automotive Center can assist you with a recall repair. Don't hesitate to call us today.